Effingham and Leatherhead RFC Player, Coaches and Parents enjoyed a fabulous day of Rugby through our association with Harlequins RFC. U7-U11's where treated to a once in a lifetime opportunity to play at England Rugby Headquarters, Twickenham.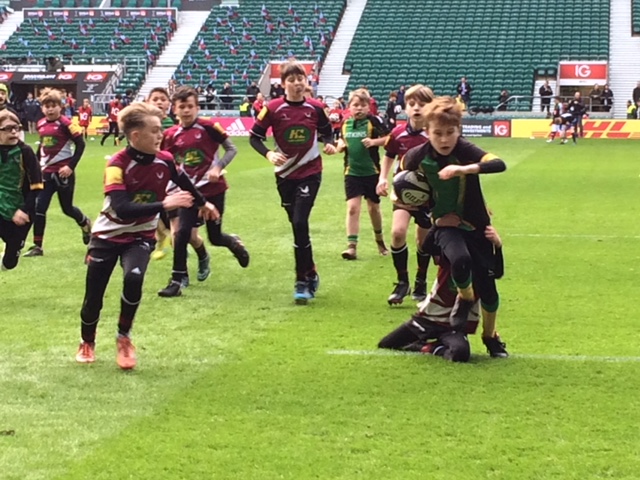 Following on from the games and team photos, the party carried on at the Stoop for a Quins players Q&A. We then followed the Quins players on their now traditional walk from the Stoop to Twickenham to watch the BIG GAME 10 at 4pm. The match started with a tightrope walk to the centre of the pitch to drop the match ball directly onto the waiting mascots.
A fantastic match proceed, Quins outplayed the Saints for a convincing win. Match report can be found here
Many thanks to Nick Wilkinson, Minis Chairman and Harlequins for their hard work organising and making many peoples dreams a reality.
Below are team photos from U7 through to U11.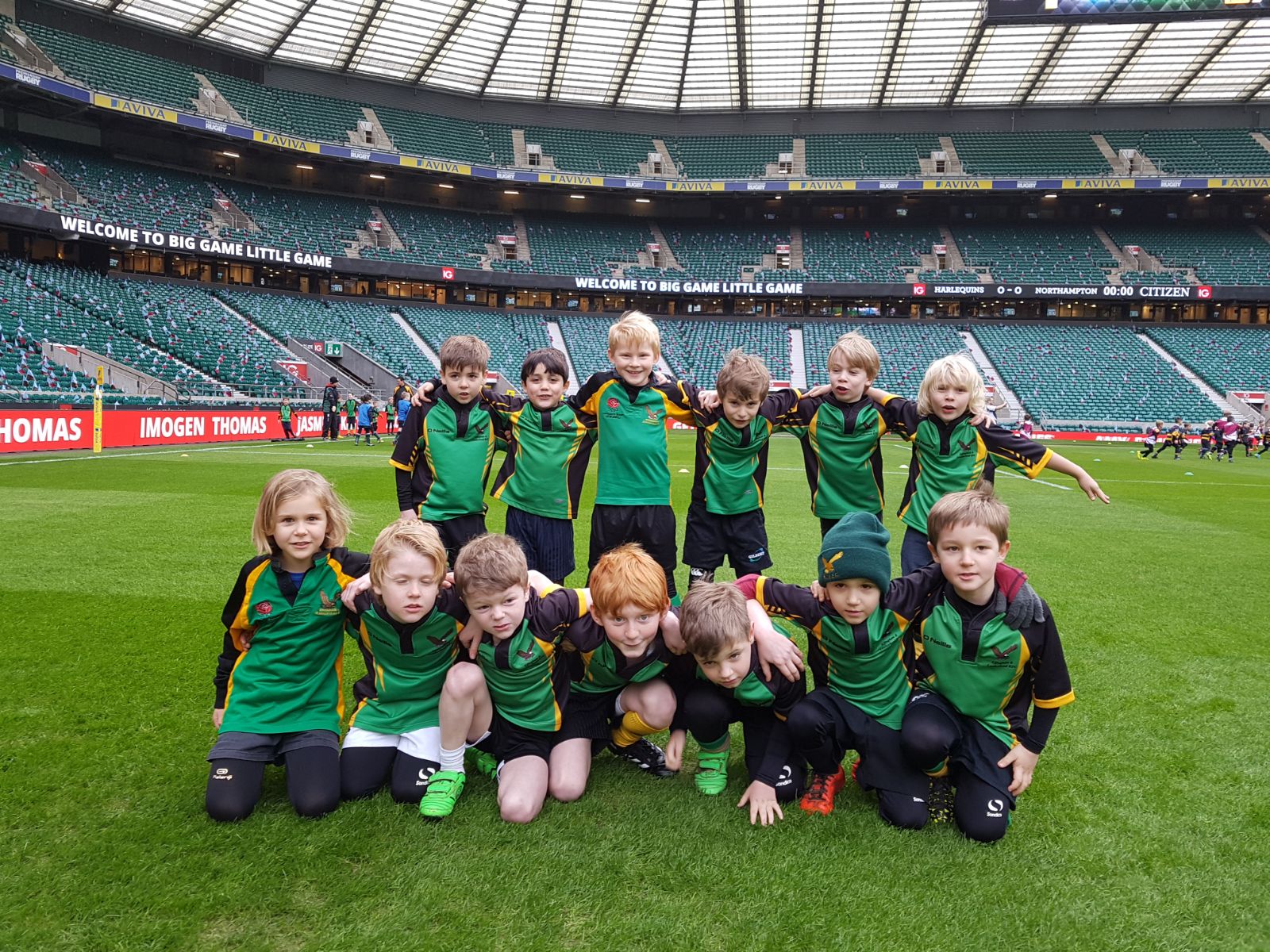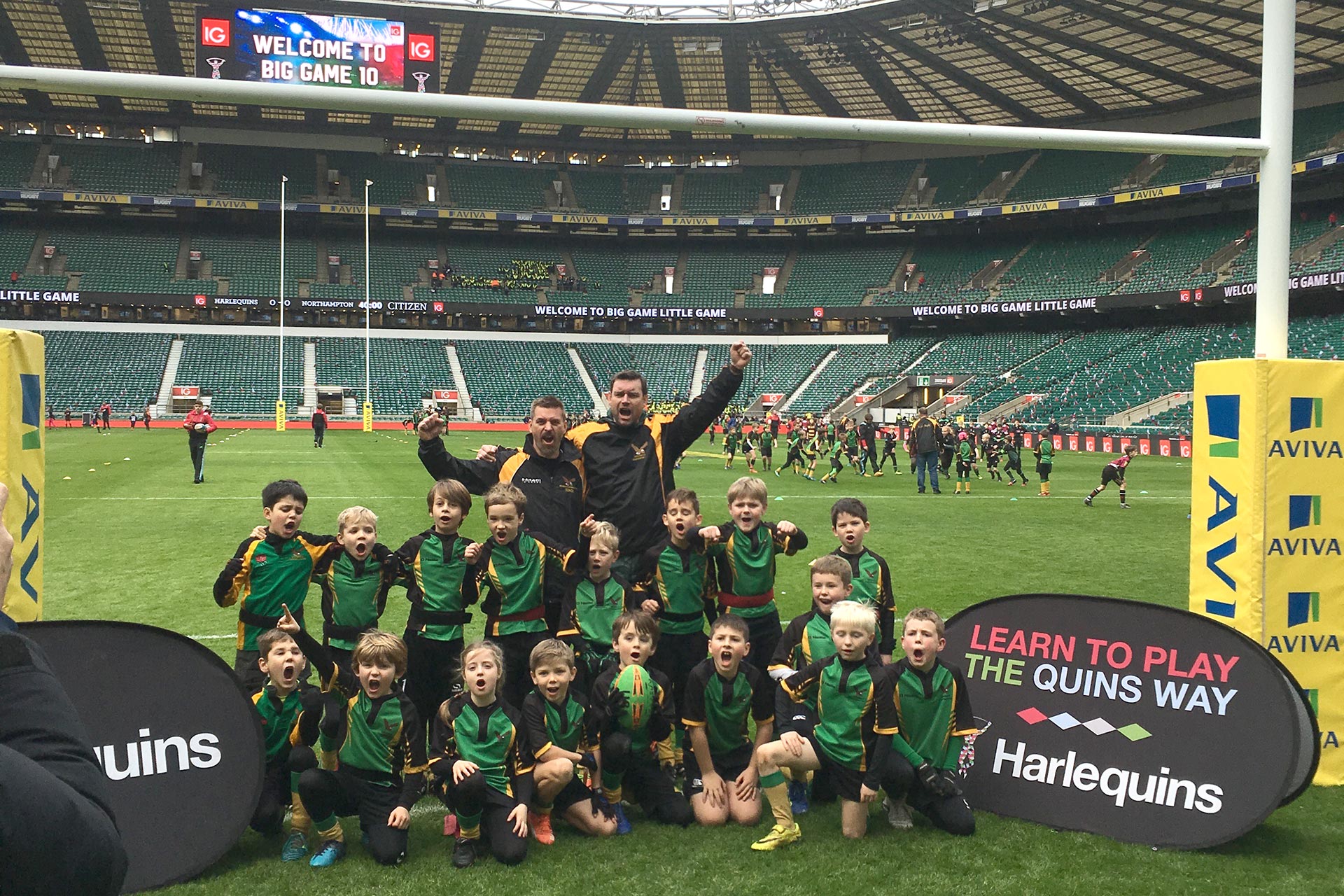 A fabulous day out, amazing as a coach and for the players to get to play at Twickenham and enjoy the professional set up. Kids loved it, coaches loved it and the parents had very happy children.
Thank you Nick Wilkinson for the time and effort you put into this and to all the ELRFC Coaches for the time they give to the club.
Here's to next years event and a Happy New Year to you all.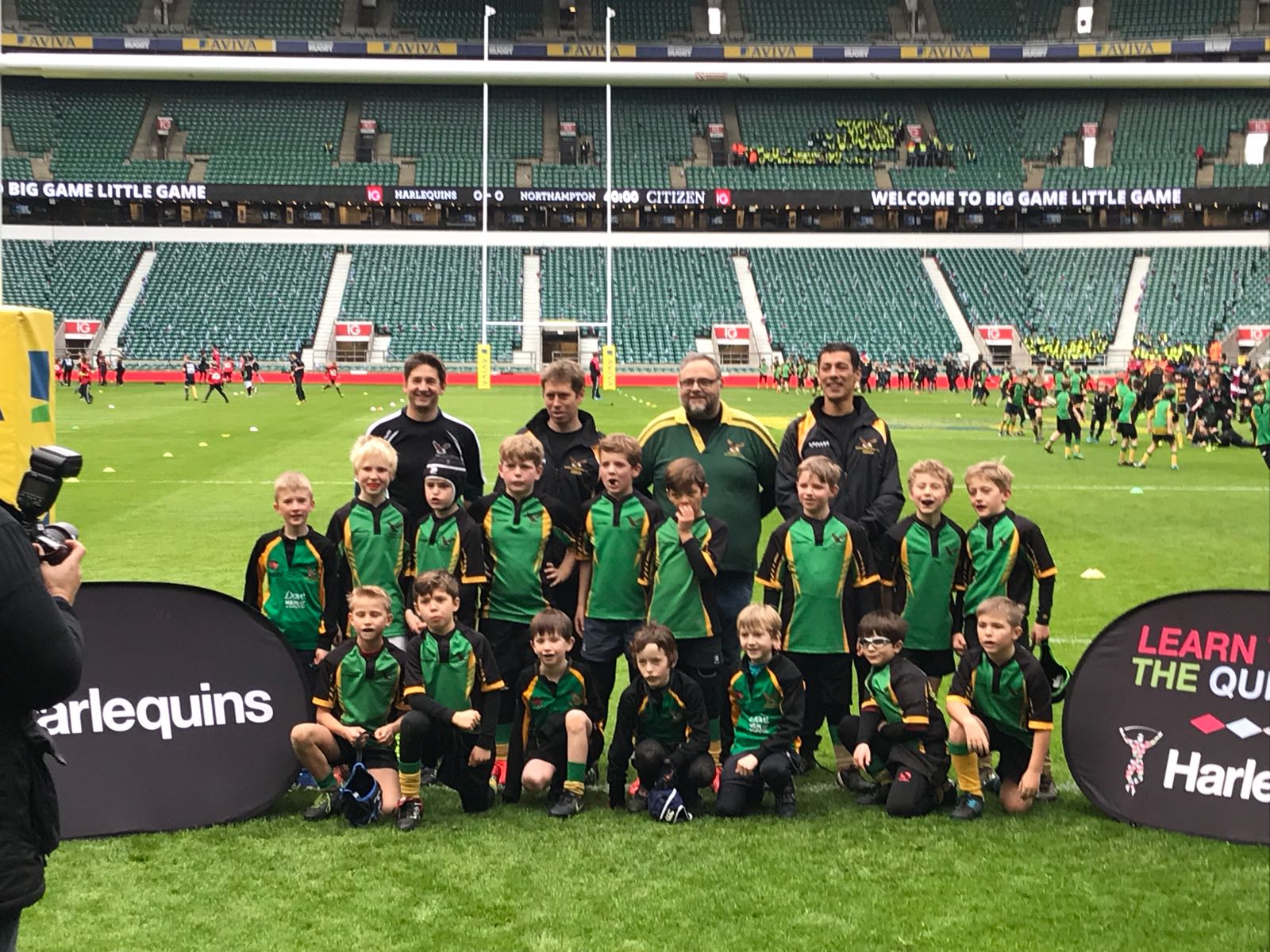 Absolutely, well done Nick W fantastic day despite Quins lack of organisation, would never have happened without your hard work.
Also, thanks to Lee W for sorting out the transport, worked perfectly.
I'm still buzzing and so were my boys.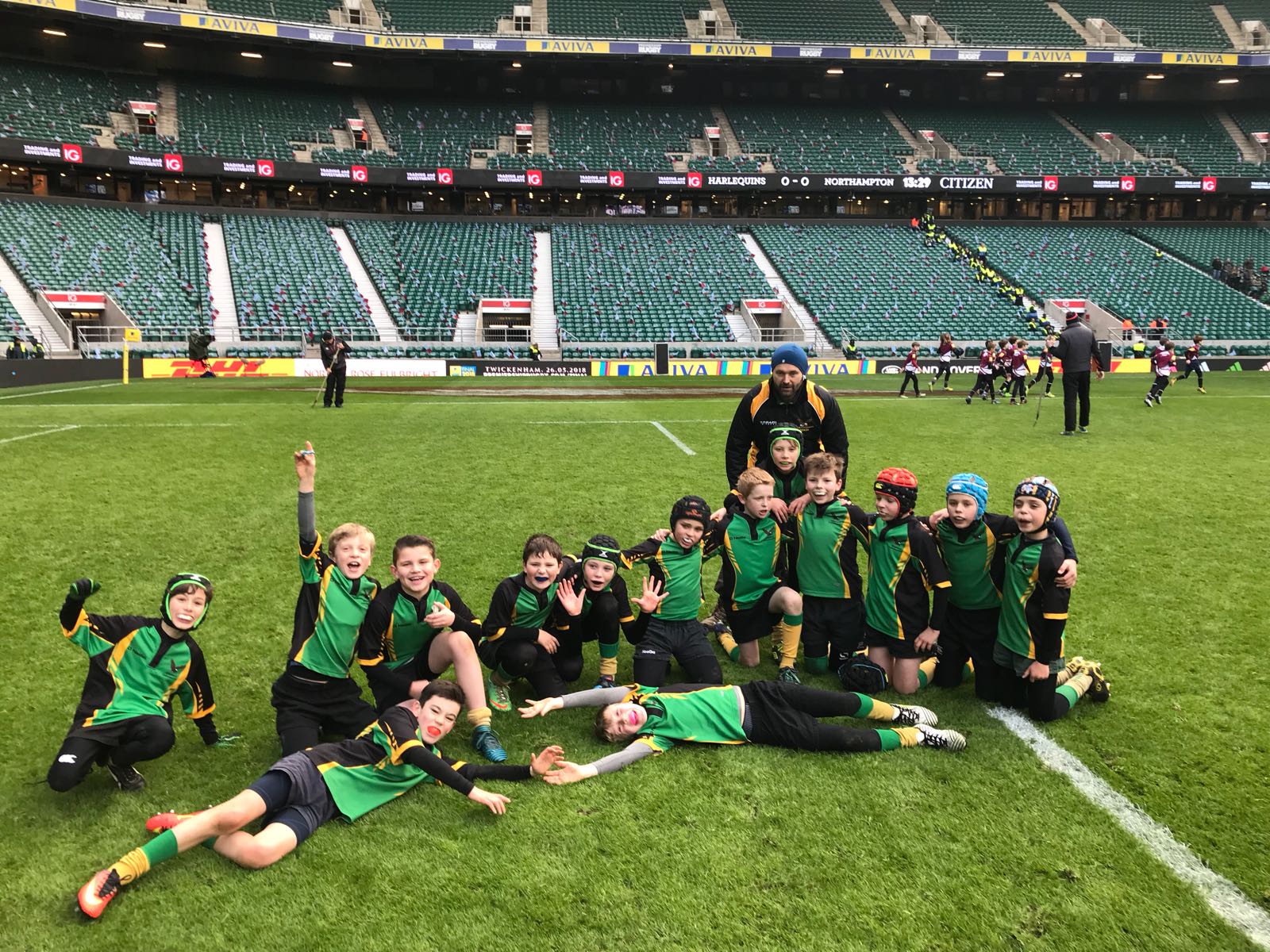 Yeap, well done to all. Excellent job Nick for the vision to build the relationship with Quins, was a cracking day.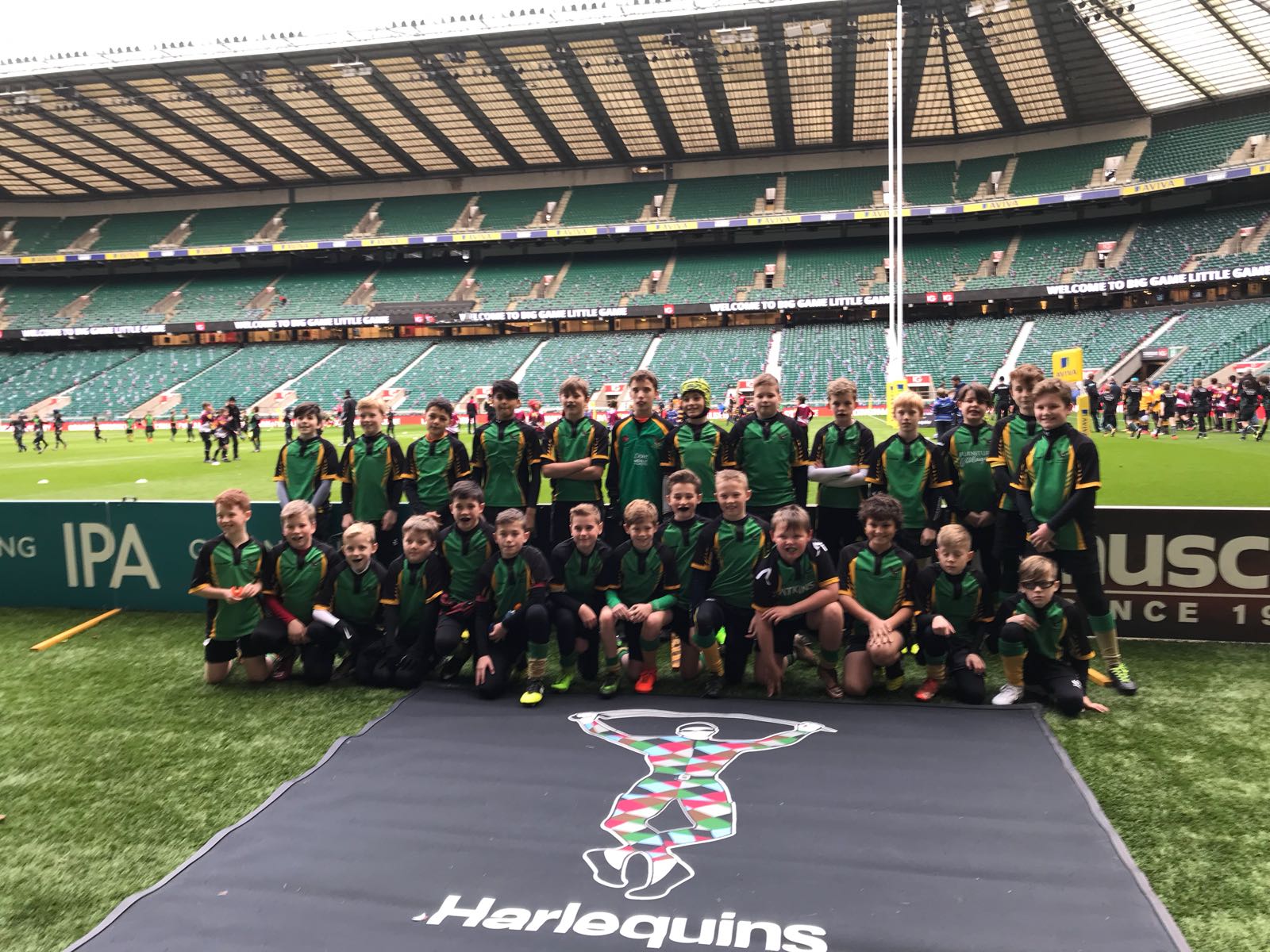 On the 30th December 2017 the under 11s squad played on the hallowed surface of rugby HQ, Twickenham. The boys surpassed themselves as a squad of 27 split into an A and B team took on Cranbrook and H&W RFC's respectively.
The B team performed brilliantly come back from 3 nil down at half time to win 9-3 following some great defensive work to continuously turn the ball over and turn defensive into attack.
The A team were outstanding, beating a very good Cranbrook side 10-1. They were solid in defence and brutal in attack earning the right to go wide on a very narrow pitch. The handling and continuity of their play was first class and well organised by Jack Ellis-Robsinson at fly half who had a stormer!
With both teams wing well the smiles across the faces of the boys at the end was a joy to behold. Hopefully this will not be the last time some of these boys play in this stadium.
LOST PROPERTY
If you have lost any items at Twickenham or left them on the coach, please email Nick Wilkinson and we will try to return your items, if we have them.
If you have found items, email Lee Wayland and we'll post them on this page for reference
Pair of gloves and a cannon camera case
Black Woollen Hat
White iPhone – see picture