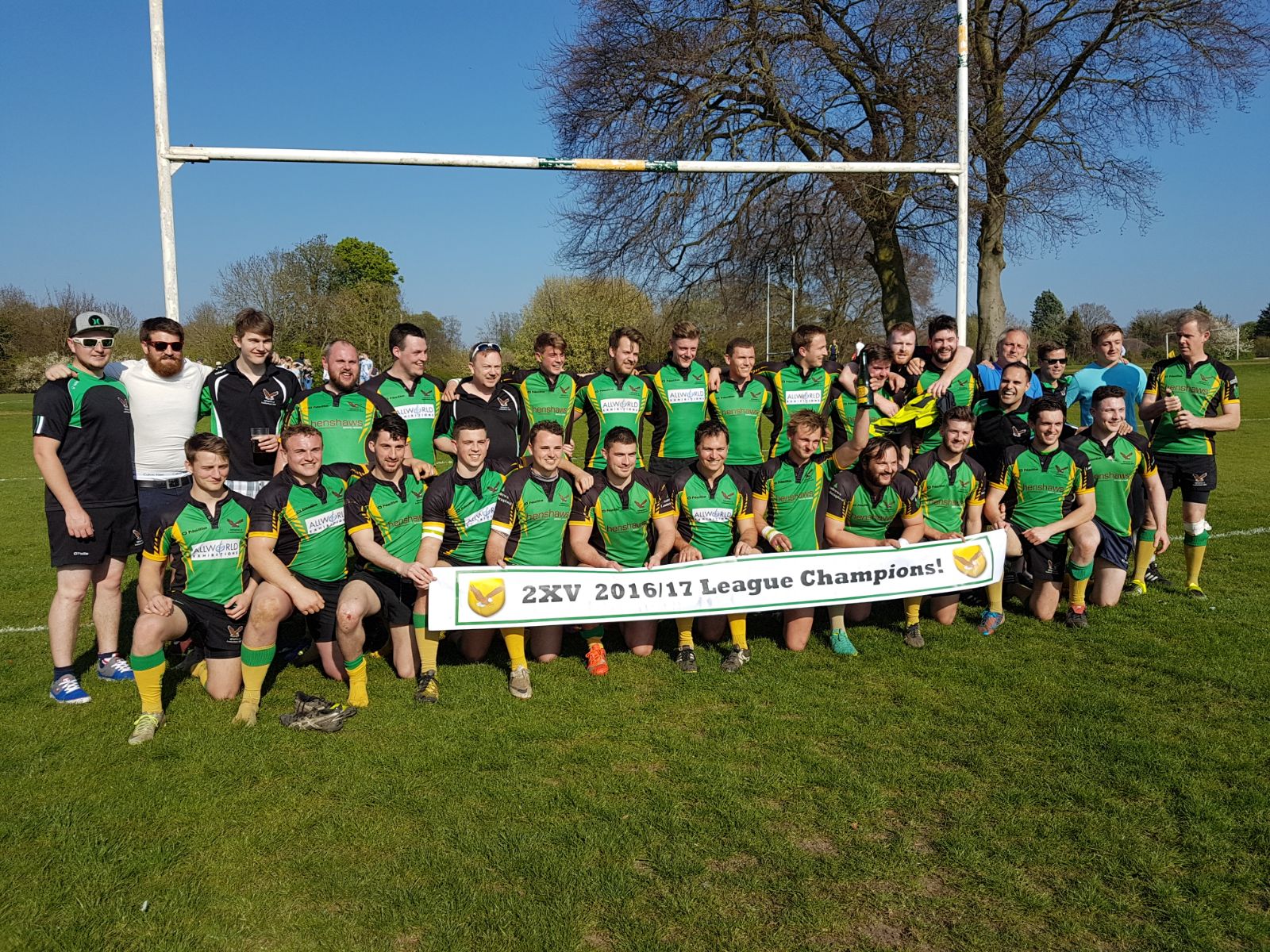 Due to the hot weather affecting my memory (nothing to do with the celebrations Saturday night) this match report and season wrap up will be brief.
Eagles 2XV faced Chipstead 2XV on Saturday 8th April for the season wrap up and with the league won it was simply to go unbeaten for 18 league games straight.
And what a way to do it. In all honesty it would be easier to say who did not score, I'll mention that Joe blunt got to an epic 30 tries for the season, surely a record for at least this millennium and that every man on the pitch was playing as part of a well-oiled (something everyone would be later that day!) machine running in tries left, right and centre.
Fair play to Chipstead for managing to even keep going but at halftime it was 55-0 and by the end of the match a cricket score of 110-0 was achieved although some think the ref actually lost count somewhere along the way.
This seasons result stands as a testament to the teamwork, hard graft and general outstanding positive metal attitude displayed by the team over the last 8 months. It's not always been this easy and at times we've had our backs to the wall but we've come through victorious.
Well done to all who have been part of this including all the supporters and people behind the scenes with a special mention to Becky Gregory our physio who has enabled bruised and battered bodies to return week after week.
For those wondering whether to move from junior to senior rugby or thinking of a return to rugby speak to any one of these 18 to 55 year old players from this team and they'll explain you'll not be part of a team but part of a family!
Bring on next season! Eeeeeeagles!